For the past 25 years, Nila has assisted hundreds of thousands of beings with their respective earthly or spiritual journeys. This ranges from spiritual guidance, healing, communication with the non-physical, higher self, Ayurveda, Reiki, crystals, tarot cards, astrology, numerology, Vedic healing, M particles, 5 elements and much more. She teaches in person through the Nila Mystic School, as well as online, through her YouTube channel and website..
Chrystalla, founder of GodUs Sanctuary and Amethyst Reiki Centre, has been a compassionate wellness leader for over 30 years. A palliative co-coordinator for almost 2 decades, she has established successful track records with individuals, teams and families addressing life challenges through soul-led therapeutic support. A seasoned Reiki Master, Chrystalla teaches hundreds of students in Canada and internationally the traditional Usui Reiki teachings and method. She continues to study Taoist Tai Chi and learn the ancient way of sound healing through voice.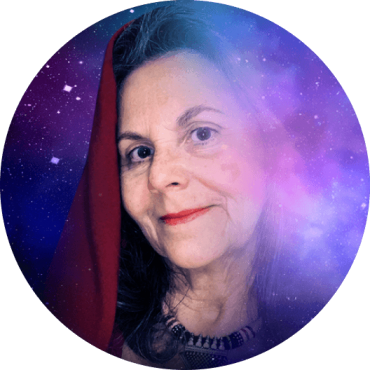 INTRODUCTION
04 August 2023 (Friday) 4.00 PM to 8.00 PM
Salida,Colorado,USA
Welcome tea and snacks
Introduction circle
Cacao Ceremony preparation
Mirror work – what are you ready to let go of
Closing meditation
Core day – Session
05 August 2023 (Saturday) 10.00 AM (onwards)
Salida, Colorado, USA
Morning Session 10.00 am – 12.30 pm
Grounding meditation
Cacao Ceremony
Weaving our story
Lunchtime 12.30 PM – 1.30 PM
Afternoon Session 1.30 PM – 4.00 PM
Body management through Ayurvedic way
Break – 4.00 PM (indian spice tea and biscuit)
Evening Session 4.30 PM – 8.00 PM
Move your body (grounding and Tai Chi movement)
Soul dance
Meditation opening the heart
Group reflection with tea and snacks
Closing meditation
Sunday: Fun day
06 August 202310.00 AM (onwards)
Salida, Colorado, USA
Morning Session 10.00 AM – 1.00 PM
Integration yoga in life with breath work
Cacao Ceremony
Mind Matrix
Lunch time: 1.00 PM – 2.00 PM
Afternoon Session 3.00 PM – 5.00 PM
Regroup at Joyful Journey hot springs (grounding, letting go, meditation, anchoring)
Closing Ceremony
Included in tuition fee are light snacks, tea, lessons as mentioned above and hot springs soak.
Please be advised that towels are not included in the hot springs soaking fee. You must either bring your own towel or pay for a towel at the hot springs. Participants are responsible for their own accommodations but please notify us if you need accommodations in Salida. For your convenience we will reserve a space for you at the Simple Lodge & Hostel in downtown Salida if notice is given in advance.