The Main Reasons to Join Our School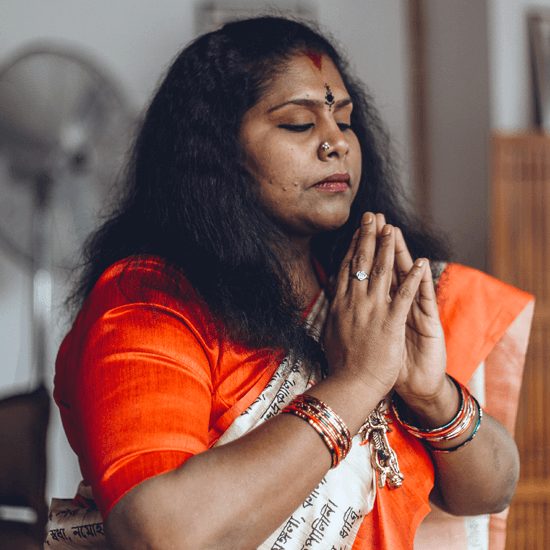 Integrating the body mind emotions and the spirit for a wholesome health or a health.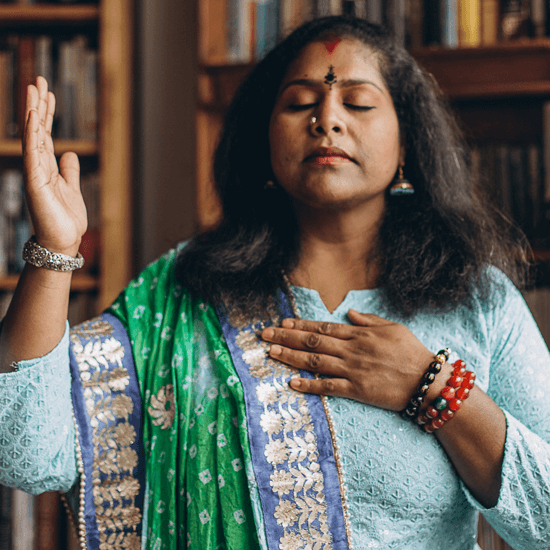 Prana is the vibration between atoms. This vibration is our Aura. When there is a obstruction flow.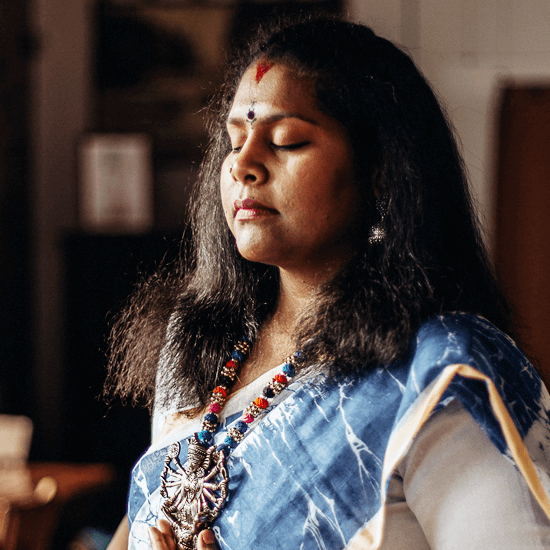 For us love and light are not just mere words. They both carry profound energetic vibration.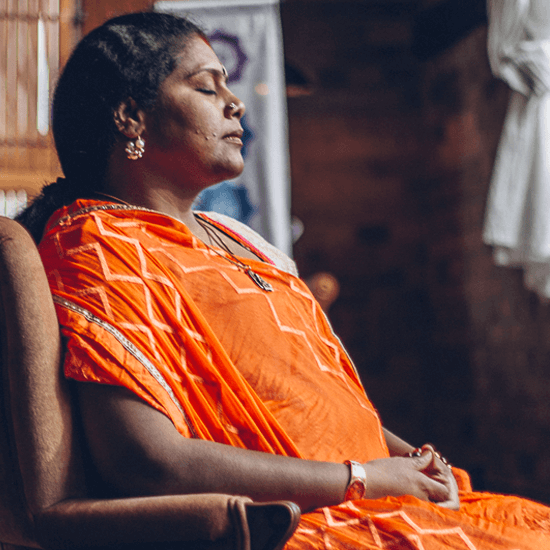 Self love means taking care of yourself in all ways that doesn't mean being selfish.
A perception is, in reality, a reflection. The moon is, too, a reflection as you can see it because it reflects the light of the sun. The moon has always symbolized the profound perceptions of life. There is an intimate connection between mysticism and moonlight. Arthi took the spiritual name 'Nila, meaning moon, and has been serving as a spiritual mystic for the past 25 years.
Born and brought up in a land renowned for its spiritual wisdom, India, Nila exemplifies what it means to surrender to the universe truly. She has been serving people in their spiritual journeys so they can deepen their connection to the Source and themselves.
Nila's journey in the path of discovering herself began during her childhood in her guru, Siddha Swami Thavasigalar's house. Since then, she's been one of the rare recipients of the knowledge, wisdom, blessings, and grace of numerous spiritual masters.
Nila stands true to her name. She receives the energy from the universe and directs it to human beings in the form of healing, knowledge, love, and light. She wakes up each day with the intent to translate knowledge into wisdom that brings forth personal empowerment.
Spiritual guidance entails the desire of the self to know itself. Nila strives to help individuals with their spiritual health. Like the moon, she receives the powerful energies of the universe and uses them to enable human beings to activate their own intuition and spirituality and thus become more in tune with the needs of their soul. It allows all those with whom she comes in touch to live a healthy and fulfilled life.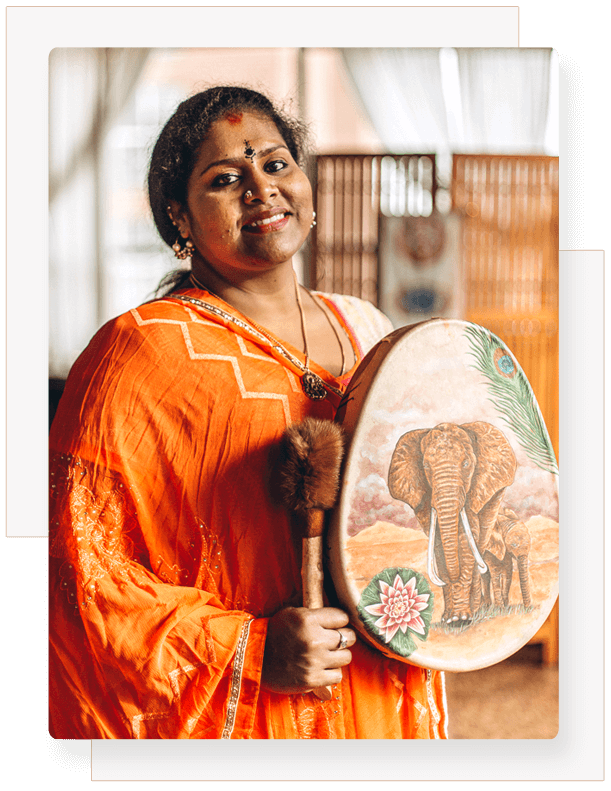 Our Courses
Choose Your Level and Focus
After connecting with Nila, feeling like I connected to the one, which I was searching with many masters and co-traveler. As a great Saint "Thirumoolar" said, I feel like, connecting my own light and the fountain inside with her guiding light of practices. Thanks to Universe Mother for showing another Mother Nila into My Life.
I attended the Integrate Tantra course at Nila's Mystic School. I realized that she is a complete spiritual woman full of compassion and kindness. Even though it was virtually, meditating with her made me feel really calm and happy. I was very much surprised when I got to experience the energy she passed from Canada to Nepal. And I realized what is the tantra? And what its practice methods are. I think she is a real spiritual Tantric master.