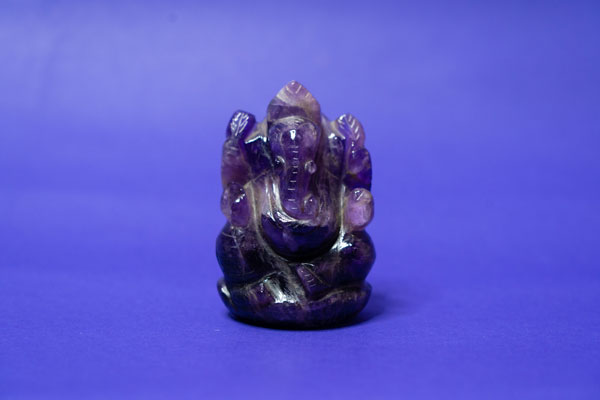 Amethyst Ganesha
$160.00
Ganesha is the first worshipped in Hinduism . He resides in the moola dhara chakra . hence forth a very strong tantric . He was so strong and dence in nature and hand a great memory because of his strong roots .
2.5 inches length and 1.8 inches breadth
Amethyst is known as "The All Purpose Stone." This stone is available in various hues and shades of light violet color, to lilac to vibrant purple. It resonates with Crown Chakra (Sahasrara), as well as Third Eye Chakra (Ajna), which opens up the gateway to divine consciousness and higher intuition.
It also provides clarity when there's confusion in the mind, and helps to relieve stress and anxiety. Amethyst can even help with cell regeneration, insomnia, mood swings, and immunity. It is also known as the "Traveler's Stone," providing extra protection while you're out on the road, exploring new places.
Amethyst is very good for Anxiety , depression or any mind related issue
works very well with Autism Spectrum