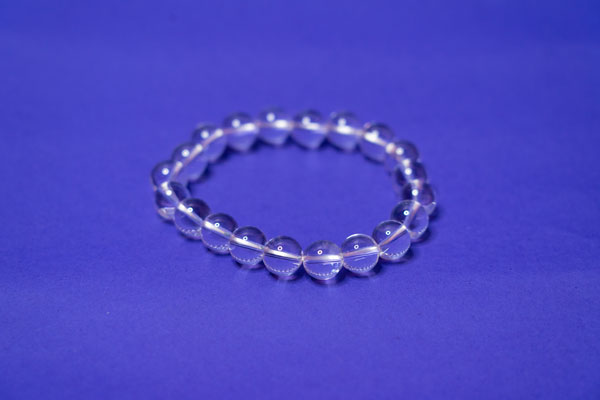 Clear Quartz Bracelet
$30.00
Clear Quartz is a Crystal which is used as cleanser and a conductor of energy .
Clear Quartz is known as "The Master Healer." It can be used for anything and everything. Clear Quartz is translucent and clear, and can heal issues at the physical, mental, emotional or soul level. It resonates with the higher chakras, bringing in divine white light and connection to higher-self, higher consciousness, higher wisdom and unconditional pure love. Clear Quartz can be programmed by a healer for just about any issue from your past.
its a very good stone for reducing the hand shiver out of stress and even the physical ailment -Parkinsons .
elevation of energy
key stone to move your energy towards your higher chakras